Free meals for all
USDA extends food service waiver
All Limestone students, regardless of income, may receive free lunch and breakfast until the end of the semester as the result of a partial reimbursement grant through the federal government. 
The United States Department of Agriculture extended a waiver that allows schools to provide free meals to all students under the Summer Food Service Program (SFSP). "The school will now receive some Federal reimbursement money for all meals served," explains Limestone Assistant Superintendent Dr. Denise Ryder. This has given the chance for more students to take home lunch; before September 1 when lunches were still costing students, the average number of breakfasts sold a week were 44 and the average number of lunches was 66; after September 1 when lunches became free, the average number of breakfasts a week grew to 120 and the average number of lunches to 150. 
Many factors made this possible. "SFSP typically operates only during the summer months, but the waiver began with the onset of nationwide school closures in March to make sure schools had the opportunity to provide all students local in their community the access to meal programs they would otherwise rely on during normal school operation. Not COVID precautions necessarily but just an opportunity for schools that may be all remote to get meals to their students," explains Dr. Ryder.  
Currently, the free lunch option is available until December 31, 2020. After that the meals will go back to their original prices of $2.59 for a lunch and $ 1.95 for a breakfast. Limestone is not the only school participating in this new change; all schools participating in the School Nutrition Programs through the State, and make an application to do so can operate under the SFSP rules and offer free meals. 
Meal counts are taken for remote and in-person learners at the beginning of each day and grab-and-go meals are available at the exits at dismissal. Remote learner meals may be picked up a half-hour before or a half-hour after dismissal with student ID. Students may order two meals on Tuesdays because of remote Wednesdays.
Have you gotten LCHS breakfast or lunch this year?
Yes, and I will continue to get them in the future. (100%, 2 Votes)
No, and I will not get them in the future. (0%, 0 Votes)
No, but now that I know they are FREE, I will get them. (0%, 0 Votes)
Total Voters: 2

Loading ...
Leave a Comment
About the Contributor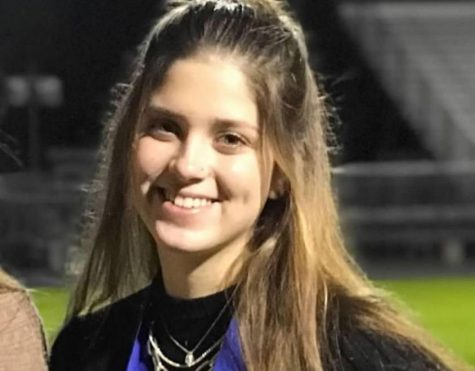 Makenzie Clarken, Editor
Makenzie is the editor for Limelight and a Senior. She wants to pursue a career in psychology and criminology. She is looking at University of Omaha Nebraska....