Student Council Officers Elected
Connor Pilgrim and Victoria Bartolo have been elected student council president and vice president for the 23-24 school year.
Pilgrim, who was elected president, wanted to take on a larger leadership role at LCHS by helping the school improve and bringing everyone together. Pilgrim's biggest hope is earning more money for Easterseals.  He also wants to promote events more, to get others involved. "I am really excited for all of the new improvements and ideas that we have in store for this coming year," said Pilgrim. 
As a sophomore,  Bartolo was elected vice president.  She explained, "I went out for the position of vice president because I know so much about student council and wanted to apply my knowledge to help lead the students of Limestone."  Her main plan for holding this position for the upcoming school year is to be a good representative for the students and to be sure all and any are heard.  Bartolo continued,  "A good representative would hold any conversation with a Limestone student to know their wants and needs. The last thing I want to do is to assume the needs of Limestone students, I want my peers to be able to come to me with their ideas and suggestions." 
Both Pilgrim and Bartolo hope to make the upcoming school year memorable!
Student Council Representatives for the 23-24 school year:
CLASS OF 2024
Brynn Buskirk
Abby Fehl
Lily Johnson
Joe Lamberti
Addy Thornton
CLASS OF 2025
Gigi Aguilar
Kaylee Gladson
Carter Granneman
Stella Hopper
Gavin Kleist
Sebastien Meyers
Cam Spirrison
CLASS OF 2026
Jack Bentley
Mariana Martinez
Michaela Pilgrim
Joseph Shields
Gracie Sims
Maddox Stephens
Leave a Comment
About the Contributor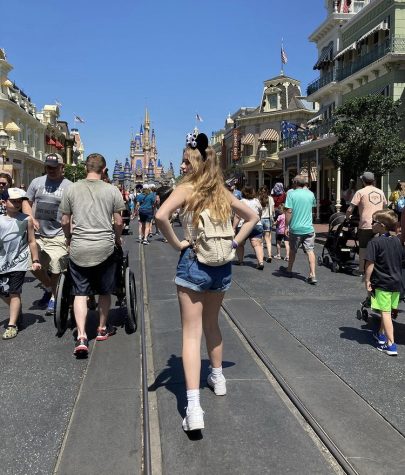 Grayce Beran, Writer
My name is Grayce Beran, and I am a part of Limelight at Limestone Community High School. This is my first year as a part of Limelight because I am a freshman....