Argos Earns World Ranking
Argos 1756, Limestone's robotics team, competed First Robotics Competition World Championships in Houston. The qualifications ran on Thursday, April 20th, and Friday, April 21st. The final took place on the following Saturday, April 22nd. The team flew home the next day.  LCHS ranked second in their division and ended as division semi-finalists. The team ranked 36th in the World. 
LCHS Robotics team is made up of several groups.   There is the drive/pit team. While the drive team and operator are on the floor driving the robot and scoring game pieces, the pit team includes our cart wrangler and other students who work between matches to make sure the robot will continue to work and fix any issues with the help of the mentors. The rest of the students and mentors sit in the stands and scout all the other robots to see who they are interested in teaming up with in the finals. 
The team had 3 robots. One, the competition robot was named Juliet. Two, the practice robot as Romeo. Then three, the backup robot who was Rosaline. 
Not only does Argos represent LCHS but other schools such as Illini Bluffs High School, Dunlap High School, East Peoria High School, and Peoria Area Home School Association. 
Co-sponsor Julie Powers reflected on her favorite moments of the trip. "Seeing the kids' excitement during the matches was my favorite part.  They were all in it, fully involved and engaged. Another thing that I really like about robotics is the teamwork and collaboration piece. These kids talk robotics at breakfast, on the way to the competition, while it's happening, on the drive home, and at dinner. Their dedication is impressive!" explained Powers.
Leave a Comment
About the Contributor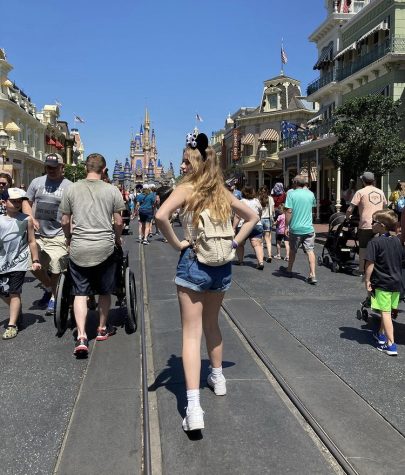 Grayce Beran, Writer
My name is Grayce Beran, and I am a part of Limelight at Limestone Community High School. This is my first year as a part of Limelight because I am a freshman....