National Honors Society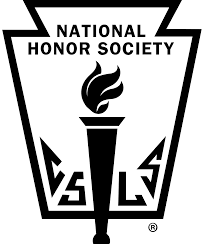 Congratulations to the newest inductees to Limestone's National Honor Society.  An induction ceremony will be held Sunday, April 24th at 1 PM in the auditorium.
 The National Honor Society (NHS) is a nationwide organization for high school students in the United States and outlying territories, which consists of many chapters in high schools. Selection is based on four criteria: scholarship (academic achievement), leadership, service, and character. The National Honor Society requires some service to the community, school, or other organizations.
  2022 Senior inductees
2022 CAMDEN BENNETT
2022 ALEXANDER BYARD
2022 IAN GRAHAM
2022 TRISTON DUGGER
2022 EMILEE MARSHALL
2022 JACKSON SEGLER
2022 junior inductees
2023 CLAYTON BELL
2023 JASMINE BROWN
2023 ANISTYN CONNOR
2023 ALIAH COX
2023 SEATTLE CREASY
2023 MATILDA DAFFORN
2023 ZOE DAY
2023 JADA DUNCAN
2023 KAYLEY FRUENDT
2023 JADE FULK
2023 DEREK FURNISS
2023 ISAAC GAUERKE
2023 JUDITH GEORGES
2023 ASHTON GRANNEMAN
2023 ALEXIS GRASHUIS
2023 AIDAN GRAY
2023 JANELLE GROVE
2023 KENZIE HART
2023 ZOEY HEDGEPETH
2023 ABIGAIL HEERMAN
2023 FAITH HERMACINSKI
2023 LAUREN HERZ
2023 WILEY HOLT
2023 CAITLIN HUBER-THOMAS
2023 OLIVIA KELLY
2023 CLAIRE KOCHER
2023 PAYTON KOLZOW
2023 KAELYN LAMBIE
2023 FAITH LAWSON
2023 NATHAN LEACH
2023 KARLY MACKENZIE
2023 ISABELLA MANLEY
2023 MADISON MILLER
2023 JILLIAN PATTERSON
2023 KIRSTEN REECE
2023 DONALD REINECKE
2023 ZANDER ROYER
2023 JORDAN SCHINDLER
2023 CONNOR SCHOLL
2023 LOGAN SCHOLL
2023 LILIANA SERNA
2023 DYLAN SLOAN
2023 MORGAN STEPHENS
2023 RYLEE SULLIVAN
2023 JORDYN THOMAS
2023 KOLBY TOM
2023 VICTORIA TOWLE
2023 IAN WALKE
2023 HANNAH WERNEBURG
2023 AYDEN WILLIAMS
2023 OLIVIA WINTER