COVID-19 In Our Community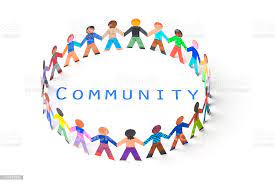 On January 20, 2020, the first case of COVID-19 was diagnosed in the United States. Though it was not seen as anything other than a mystery. Over the two years that we have learned more about COVID-19 than many know about cancer. Dr. Fauci said, "We need, as a nation, to show a degree of consistency of everybody." When it first began, the community thought the virus would never reach the Limestone community, now that it is here many do not know how bad the latest round has become.
At Limestone the effects of COVID-19 have hit. Mr, Zimmerman says that, "So far I feel we have done a good job. We have been able to keep our school open and have not had to go remote." A school is a place where not only kids should feel safe but the staff should as well. The guidelines that have been given are strict yet, are keeping those who are in the community safe. There are rules that are set to follow, such as the masks that are not only mandated in school, but also in the community.
In the world beyond Limestone High School, the same rules still apply. Wear masks inside stores and businesses when asked to and whenever you feel the need to. The new Omni-cron variant is wracking our community. A nurse at OSF said that "While we are doing all we can, it is not over yet." There have been instances where, to save space and to treat more patients, the staff has been forced to put patients in the hallway. The hospital staff has been stretched out to the most of their abilities during this unprecedented time. The one thing that we can learn from all of the chaos that has been these past three years is that everyone needs to stick together and needs to do what is best for the community and the world.