Resolving Conflict One Class At A Time
Limestone's former Resource Officer, Sgt. Donna Nicholson, recently returned to LCHS to present information about conflict resolution to all freshmen in their English classes.
The presentation included her talking about her life choices, how she improved, and how the students can, too. Nicholson gave examples to the classes of how her life has been on "the streets" as a police officer. "What I handed out to the students and presented, can be used now and for the rest of their lives. It is a reference so they can remind themselves about healthy choices," said Nicholson. 
As of now, no returns from Nicholson have been scheduled though she said she would love to come back and present to students. "I really enjoyed coming in and doing what I love.  Life can be tricky to navigate through sometimes.  The more we practice positive healthy decisions, the easier it gets.  Always reach to be an extraordinary person and you will go far in life," Nicholson stated. 
Before becoming an SRO, Nicholson was a Peoria Police officer for over 30 years. Nicholson was a part of many units, including patrol, Dare, juvenile detective, gang unit, vice, training new officers, and then became a Sergeant. She became a Bartonville police officer for the SRO position at LCHS in 2021-2022. Then previously this year retired. 
Leave a Comment
About the Contributor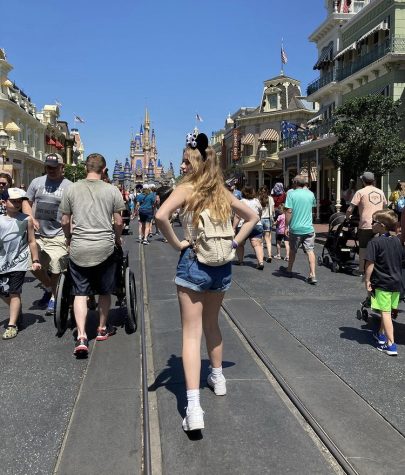 Grayce Beran, Writer
My name is Grayce Beran, and I am a part of Limelight at Limestone Community High School. This is my first year as a part of Limelight because I am a freshman....