Remote Learning Expectations Set
Remote learning which resulted from Covid-19 has created unique disciplinary challenges. The Limestone administrative team has worked together to create new rules specific to remote learning. LCHS dean, Wes Rohman said, "The teachers and dean of students enforce new expectations for remote learners." Rohman continued, "The expectations have been met with positive feedback from parents and teachers." With the new rules Rohman  expressed the benefits as being, "more consistency between each class and a decrease in behavioral issues for remote learners." According to Rohman, the deans' office tracks discipline. "We will compare the data to discipline before the new expectations and after the new expectations," said Rohman.
Limestone H.S. Remote Learner Expectations
First and foremost, we have expectations for all our students whether in-person or remote learners. However, since our in-person learners come in remotely once a week on Rocket Days, and we also have learners who are only remote, we thought it was important to share our expectations that are specific to remote learning.  All our school rules, as outlined in the Student Handbook, apply to in-person and remote learners. 
Use your school issued Chromebook and school login information for ALL schoolwork.

Choose a location/spot with a solid background to prevent distractions/interruptions. 

Sign on to Google Meets on time or you will be marked tardy.

Make sure you are able to hear. Use headphones and microphone if possible.

Unless otherwise directed by your teacher, you must be live on Google Meets having your face showing at all times, not an avatar, and your mic OFF. When it is your turn to talk, you may turn on your mic.

You should be the only person on your camera.

Refrain from being on other devices and having other screens on in the room. 

Refrain from eating. 

Sit upright and do not lay down. 

You must be appropriately dressed. 

When the teacher steps away to answer a question of an in-person learner, be respectful, and keep your behavior as if you were in-person.

Use respectful language at all times.
Email your teacher immediately if you have technical difficulties and cannot join the Google Meet. If you can't access the internet, call the Dean's Office.       
Leave a Comment
About the Contributor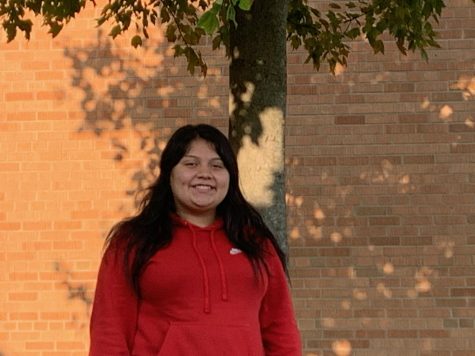 Maddeonna Menchaca, Senior Writer
 

Maddeonna is a senior at Limestone Community High School. She would like to pursue  a career in nursing. As a student, Maddeonna has worked and...