Mamma Mia Cast List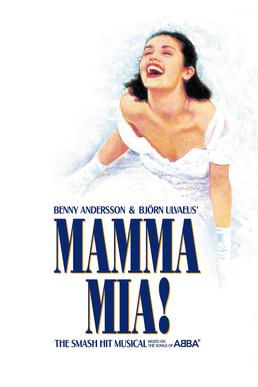 LCHS is preparing for the upcoming musical, Mamma Mia, which will be held on March 18th. Auditions were in January and the cast list is as follows.
Mamma Mia Cast List:
Morgan Stephens as Sophie Sheridan
Natalie Garret as Ali
Ava Bentley as Lisa
Kenzie Hart as Donna Sheridan
Grace Ledeboer as Tanya
Minty Reece as Rosie
Liam Kallister as Sky
Tyler Martin as Pepper
Will Hurst as Eddie
Lucas Kunz as Harry Bright
Caleb Ortman as Bill Austin
Ryder Becker as Sam Carmichael
Brennen Becker as Father Alexandrios
Islanders and Wedding Guests:
Peyton Allen, Val Allen, Ashton Ayler, Brennen Becker, Caitlynn Burk, Jett Callear, Emely Canizales, Aliah Cox, Maddy Eickmeier, Adrien Fickes, Derek Furniss, Judi Georges, Stephanie Hammond, Sedona Howe, Anna Karmenzind, Saya Lee, Laila Logan, Sierra May, Madison Miller, Zoey Pepsak, Cecelia Reed, Vinny Reinecke, Bella Saeger, Jordan Schindler, Gracie Sims, Takumi Tomura, Elyssa Watts, and Ava Zeiler
Synopsis:
Mamma Mia is a musical written by Catherine Johnson. First performed on April 6th 1999, the musical was based on songs from the Swedish supergroup, ABBA. It was composed by Benny Andersson & Björn Ulvaeus, members of the band. 
The musical follows the protagonist, Sophie who is soon to be married. She wants her father to walk her down the aisle despite having no idea who he is since her mother raised her alone. Sophie eventually stumbles upon her mother's diary, in doing so, she discovers that her mother had three former lovers who could potentially be Sophie's father. So, she invites them to the wedding in hopes of discovering which one could be her dad.