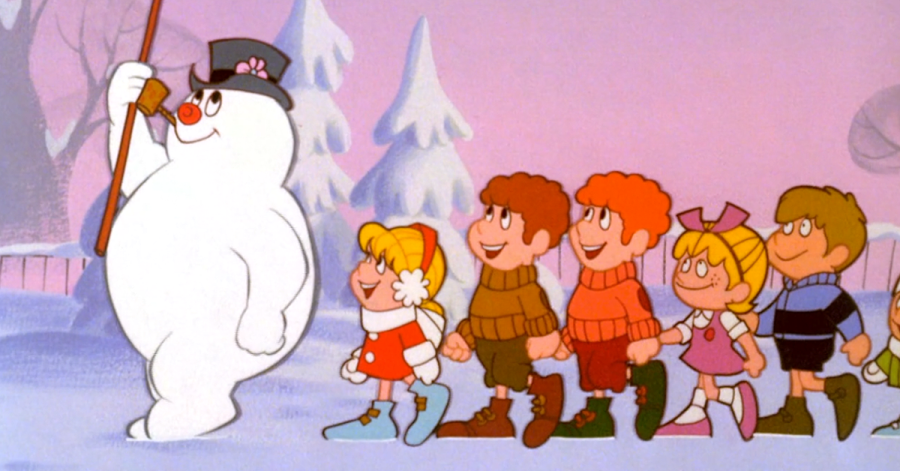 Frosty the Snowman
The famous Christmas movie "Frosty the Snowman" is a great movie to watch with family during the holidays. This movie is an  all time favorite. Who wouldn't love a movie about a friendly and jolly snowman? 
Truly the movie isn't just about "Frosty" the Snowman the story follows a group of children who actually built Frosty! Of course, not thinking anything about it, they caught through the wind and placed what they thought was just a hat on top of his head, yet it was a magical one! This magical hat brought Frosty to life. 
Although the temperatures were way too hot for Frosty. Yet, Frosty knew he needed to get somewhere cold, The North Pole.  The movie continues on with Frosty and Karen struggling to get him to the North Pole safely! 
This is a very enjoyable and quick movie to watch nearing Christmas time. Its message towards the end is truly heartwarming and overall the movie is comforting to watch. I highly recommend to watch if you haven't during the upcoming holiday season!