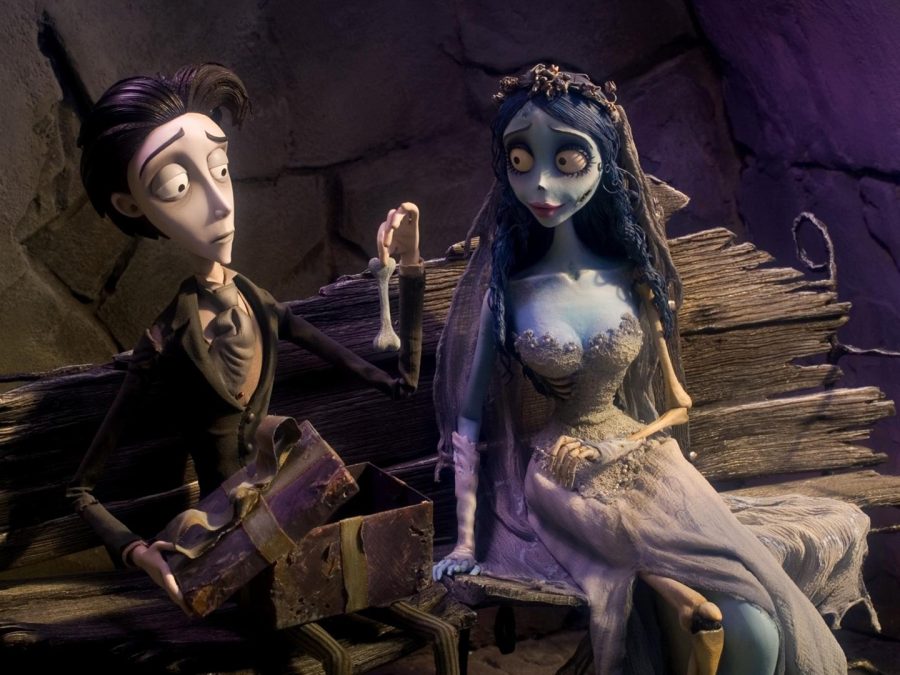 Corpse Bride
"Corpse Bride" has an unsettling yet inviting tone to the title. While the movie creates a light, yet dark atmosphere the love balances out between worlds.  
Overall this movie contains more adulting content I feel. It is more adult than any of Tim Burton's other films. The story is based on a confusing romance.  A younger audience could easily misinterpret the love story between the characters. The movie is based on Victor, the main character who is planning his new wedding with Victoria.  While they are set up without even meeting, they find out they're in love. Is that really the case? As the movie continues on and Victor is preparing his vows he can't seem to get them right. Once he rehearses his vows, he pretends to place the ring on what he thought was a twig. However, that wasn't the case. It was the desiccated finger of Emily (Corpse Bride). 
Emily lost her chance at happiness with Victor, considering she was killed on the eve of her wedding. Now that she is back she feels it's her turn to make Victor happy. Though she isn't aware Victor has now fallen in love with Victoria. Meanwhile, above the dead Victoria is about to be married off by her careless parents. However, all three characters are unhappy. I mean, after all, one of them is dead. 
This movie is well put together, and all of Burton's films usually are. It has an eerie tone with a message joyful to it which most movies back then sought. Overall I recommend this movie for possibly a family night, a movie recommendation, or really any occasion.   4/5