Limestone Makes a Move to Stop Bullying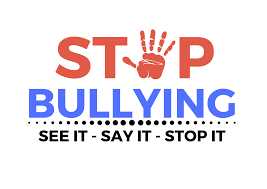 On Wednesday, October 13, Limestone hosted guest speaker, Seargent Taylor Blake, who spoke to students about all types of bullying as part of  National Bullying Prevention Month.  The Limestone administration felt it was a perfect time to talk about the important topic in recognition of the month.
The main reason for this assembly was because of how much teens are affected by bullying today, especially cyberbullying.  Dean Mia Suarez states,  "We know one common way with teenagers is cyberbullying. We just felt there was a need with this particular age group."
Sgt. Blake explained the different types of bullying such as social, cyber, physical, and verbal. He enlightened the students on what bullying actually is, along with how bullying can seriously affect the mental health of others.
Not only Sgt. Blake, but also the administration felt it was important for students to grasp an understanding of what bullying actually is. "I think it is so important because the word bullying is used very nonchalantly, and sometimes it is used so regularly for what it is not supposed to be used for, so I think it's important for us to define bullying what it is and what it is not," explains Suarez.
In all, the administration wants to help lower bullying rates. As mentioned in Sgt. Blake's presentation and the Limestone website. The website safe2helpil.com is an anonymous way for students to report bullying. The administration hopes students will feel more comfortable reporting incidents due to the anonymous feature and overall bring down bullying rates.
Students did a great job of listening to this information and showed a positive response to the information. "Overall I was really impressed with how the students behaved during the assembly. In fact, we received compliments from Sgt. Taylor Blake who said that he was really impressed with the way they reacted," shares Suarez.