Wilson Georges Takes the Lead at First to the Finish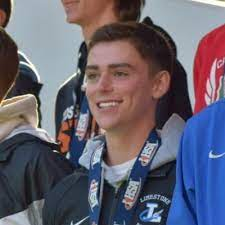 Senior Wilson Georges took 1st place at the "First to the Finish Invite" at Detweiller Park on September 11th. Georges beat out hundreds of runners from all over the state, with a new PR of 14:46.
"It was a big race, it's the first time we've had a meet that big since my sophomore year," says Georges, "It simulates the state meet." 
Rocket fans who follow cross country or track are familiar with Georges. Last season, IHSA did not host a state cross country meet, but Shazam Racing Co. did, using the state course. Georges took first place.
When asked about his goals for the season, Georges said his main goal is to get first place at the official state meet and plans to break the school record of 14:21. 
Georges and the cross country team are coached by Brian Glaza, who is motivated by Georges, "I think whatever goals I have, those goals are heightened by Wilson himself."